The History of Ada's Fish House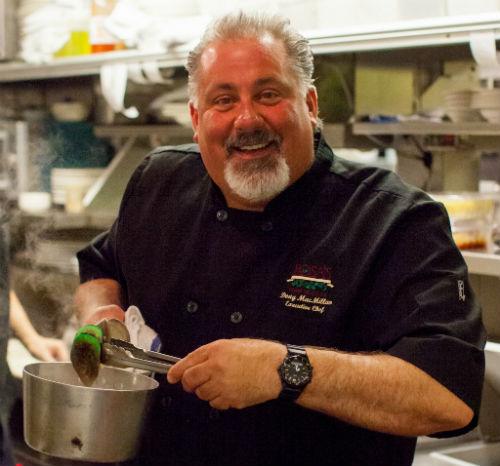 Welcome to Ada's Fish House in Pismo Beach where 35 years of restaurant experience in coastal cuisine has culminated in this family-owned and operated restaurant by the sea.
Executive Chef and owner Douglas Cristallo MacMillan began his culinary career when he joined his parents Ada (Rosa) and Bill MacMillan in their restaurant, Rosa's Ristorante Italiano, in Pismo Beach in 1988. Rosa is from the small town of Bonito in the Campania Region of Italy, while Bill was born and raised in Boston Massachusetts. Bill's east coast influence is felt at Ada's Fish House through the lobster rolls, award winning clam chowder, New England style crab cakes, and key lime cheesecake.
Doug is an award - winning chef who delights diners with his use of the finest quality ingredients. California innovations have added an emphasis on simplicity and freshness and the result is exciting food as satisfying as it is up-to-date. He prides himself on the ability to serve simple dishes with creative flair, as the kitchen staff has long been in place and is always eager to please. An extension of the kitchen is the professional front of house staff.
Doug is joined in this culinary adventure by his family; wife Shannon, daughter Brianna who is a graduate of Cal Poly San Luis Obispo with a BS in Wine and Viticulture and minor in Spanish, and Nicholas, who is a second year Ag Business major at Cal Poly San Luis Obispo.
In the fall of 2021 the MacMillan's opened their third restaurant, Vista Steak and Seafood. This coastal dining restaurant is located just down the street at 1601 Price Street overlooking the Pacific Ocean.
The owners, staff, and management are grateful for your patronage and wish you a pleasurable dining experience.